If you have a smaller kitchen, then you know how difficult it is to find space for your pots and pans, your plates, your silverware, your glasses, and any other kitchen equipment that you may have. That is not even including food, and I find that without a pantry, there is never enough space to store everything that I need. Instead of stacking things in an unsafe way, I decided to look into storage ideas for a small kitchen organization job.
During my search, I discovered quite a few small kitchen storage organization ideas for a project that I could take on to give me more space, and during the process, I found that utilizing the walls of my kitchen and my cabinets could be a great help.
I now have storage ideas for my knives, my baking dishes, and even my spices, so I wanted to share some of the projects that I found to be the most useful. In this guide, you will find 20 different ideas that are easy to create in your kitchen, but if you find one particularly interesting, don't just recreate the storage ideas for a small kitchen organization project, expand on the idea and make it your own.
1. Door Attachment for Food Storage Necessities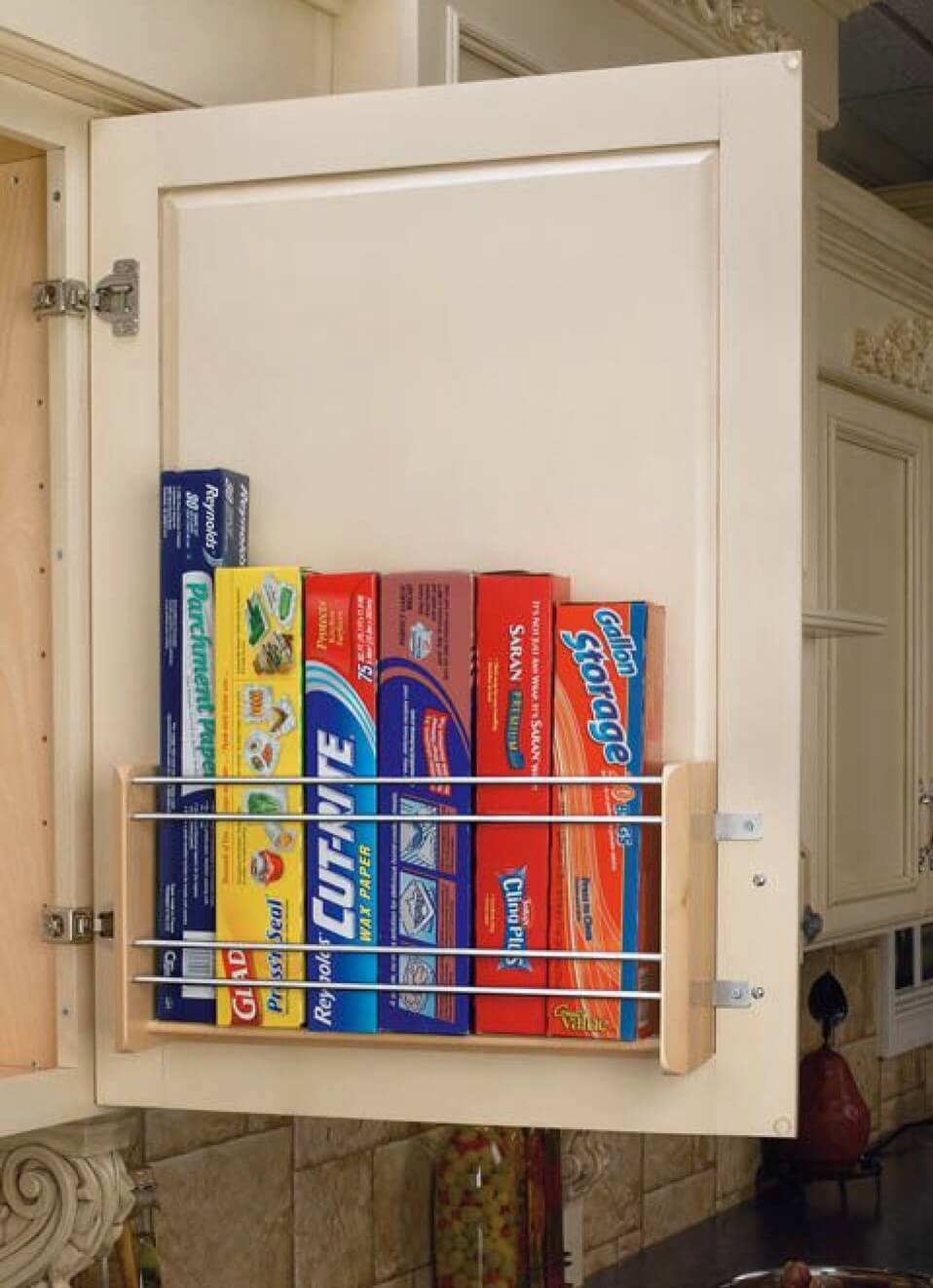 Free up cupboard space by moving hard-to-stack food storage supplies to a more easily accessible location. Mount a magazine rack on the back of a cupboard door. Measure the boxes to determine the necessary depth for the magazine rack, then measure the cupboard door to determine the maximum width. A space-saving idea that provides easier access to food storage supplies.
2. Basket Full of Herbs and Cooking Utensils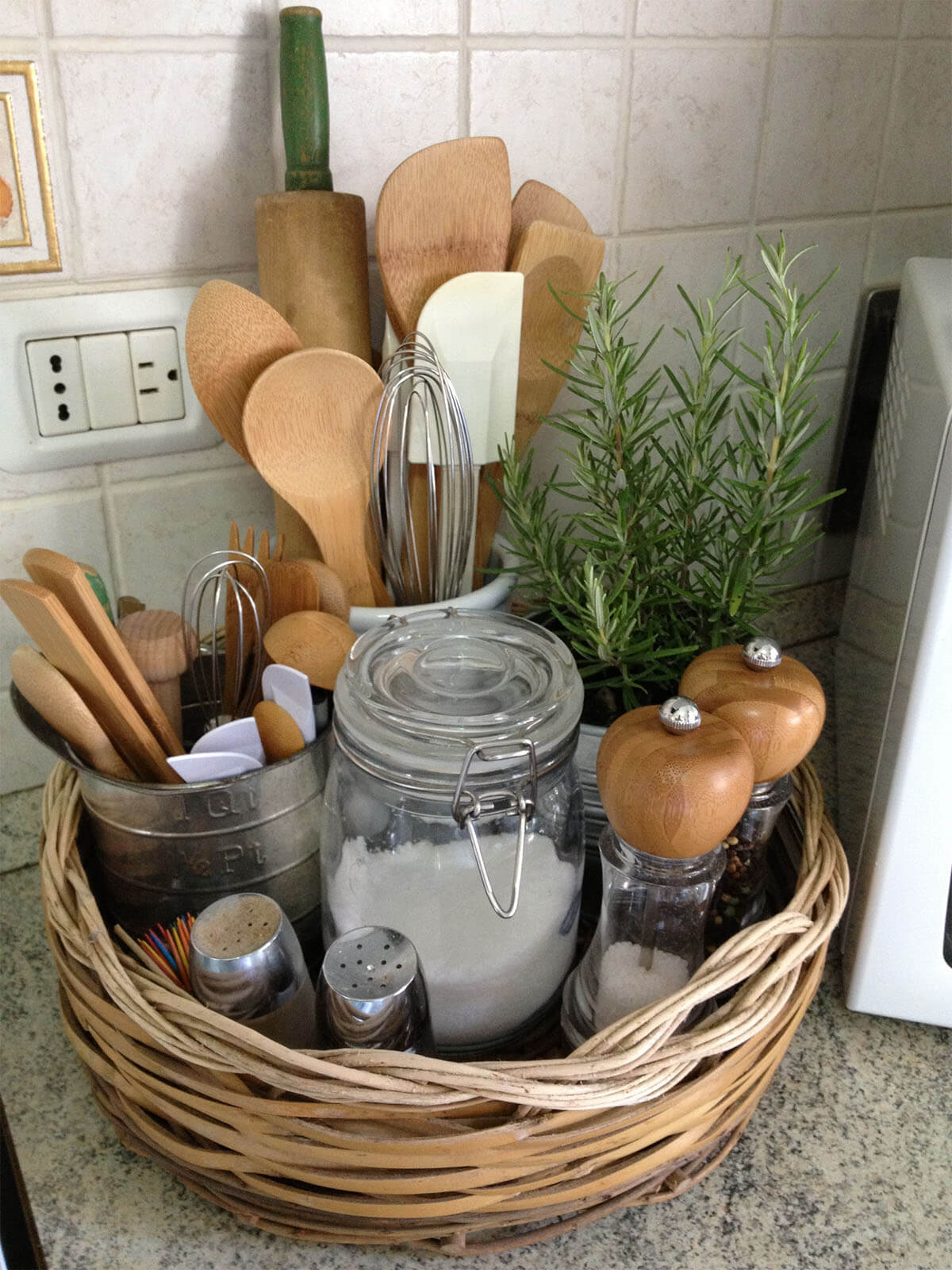 Grab a basket and a few items to use as holders, such as measuring cups, crocks, jars, and mugs. Then, gather items you use the most often for cooking from drawers, cupboards, and counters. This idea provides easier access to your most used items, uncluttered counter space, and new space in your drawers and cupboards.